At NOI Coach we provide a robust aggregation of solutions that, when used independently or in coordination, produce exceptional results. As an organization, NOI Coach can provide unique training opportunities, exceptional coaching and mentoring solutions, robust online learning, complete operational policy sets, workflow, and process improvements, and guidance to improve the NOI and the value of your organization as well as your assets.
Rich has been in an and around the multifamily real estate business his entire adult life. Having "grown up" in this business through positions at all levels from groundskeeping to maintenance to onsite management, regional management, corporate leadership and now ownership. Rich brings a holistic experience to the operational and people side of the business.
Rich's passion for income producing real estate is unmatched and his commitment to this industry is evident in everything that he does.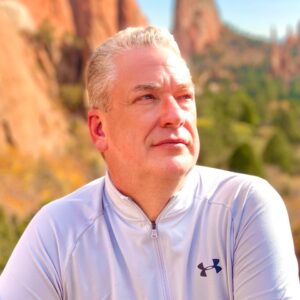 Your NOI Coach is Rich George, a successful business owner and published author that has over 30 years of business experience. Rich brings a no-nonsense approach to strategic planning and a passion for building cultures.
Rich's background includes the management of over ten billion dollars of real-estate assets, and over 800 million dollars of capital re-investment strategies. Rich has demonstrated successful acquisitions, dispositions, merger facilitation, and repositions. Key to his portfolio is the management of highly distressed properties, including those in court receivership and turning these into assets rather than liabilities.
Rich attended Wayne State University and he is a Licensed Real Estate Broker. He has been recognized by his peers as a leader in the industry, serving on the Board of Directors for the Property Management Association of Michigan (PMAM), and as the President of The Detroit Metropolitan Apartment Association (DMAA) and as many roles in the National Apartment Association (NAA). He was recognized as one of the first graduates of the Leadership Lyceum for NAA and has is a senior faculty member of NAAEI. Rich has received the honor of the CAPS, CHPE, HOM and ARM designations, and he is an in-demand speaker at many conferences and education events.
Known for his team building, culture changing, and change management skills; Rich leads the market in the development of talent and increases the value of organizations and assets.
Jumpstart your Organization's Success
Set your organization up for success – learn more about our offerings and request a free consultation with Rich today.