As this year is winding down I am taking the time to reflect on this past year.  2013 has been a year of foundation building for me and my 3 different business units.  I have spent the majority of this year constructing the pillars on which the mission of my life is being built.  I recently went through some archives of some articles that I have written in the past and now find myself taking the advice of the ghost of Richard past.  One of the quotes that has taken a new meaning and new life for me personally is this.
"There are two types of products and services, those that are like others in the marketplace and those that are revolutionary.  If you are simply like others you must compete on quality and price.  Revolutionize and you don't need to compete."
The reason this quote leapt off of the page to me at this moment is that one of my companies is constantly being referred to as "oh like ABC Company".  I really don't consider ABC Company or any other organization in the space as a competitor, but apparently my customers do.  This has caused me to think about what I am actually building on these pillars and how will I be revolutionary in the construction of these organizations in a way that will make my customers realize the sometimes dramatic and other times subtle differences.
The article that I cut that quote from went on to talk about the fact that when you are "like others" on top of competing with quality and price we must aggressively market the fact that we are more affordable or better quality.  For those who know me you know that the art, talent and skill of marketing is not on my resume and will not be part of my epitaph.  The article did say that if you are revolutionary in the space that the marketing happens not by your own effort but through having customers and other influencers that become evangelistic in spreading the message of how great your products and/or services are.   Think about the early days of the iPhone when there were no "like" products, advertising was minimal yet the revolution that began was mind numbing.  Now Apple finds that there are a lot of "like" competitors and now advertising, price, and quality are the foundations on which they must compete.
I am building 3 distinctly different but cooperative products and service offerings for the multifamily space and they all lead to one simple and concise outcome – better results come directly from informed and engaged workforces.  Employee development leads directly to employee engagement which leads to employee awareness which is the only path to exceptional results.
I live my life to spread this message but this past year I have focused in on the fact that many people live in the land of rainbows and unicorns and dream of the utopic world where  all of these things are a reality.  I on the other hand realize the harsh reality  that too many organizations employ and partner with the wrong people and then try to develop the extraordinary with a big ol' pile of ordinary.
As I am coming to terms with this realization, I translate this into my own businesses and I along with my strategic partners are committed to embracing the concept that we must embrace the evolution to find the revolution.  Look out in 2014 for some extraordinary ways from NOI Coach, SkillbuilderOnline.com and PMManuals.com to take your organization to a whole new level.  Join the Revolution!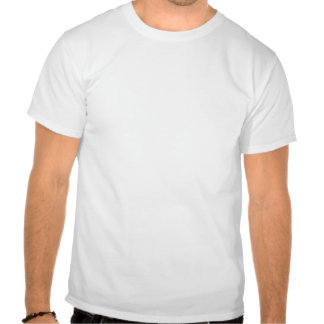 If your interested and want to learn more about some of the stuff I am doing check out these resources:
Property Management Manuals Website